Find Out Your COVID-19 Risk
Concerned about whether you have COVID-19? We can help you take the first step.
Use our free screening tool below to assess your risk and receive the most appropriate care recommendations based on your symptoms.
Start your COVID-19 screening now
About Rocky Mountain Pediatric ENT Associates - Rocky Mountain Hospital for Children at P/SL
Rocky Mountain Pediatric ENT Associates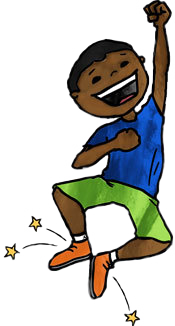 Personalized pediatric ENT care
At Rocky Mountain Pediatric ENT Associates, we believe it is an extraordinary privilege to be a part of your child's ear, nose and throat (ENT) healthcare and are extremely pleased you chose us to serve you. We understand how precious and unique each child is, and will pay close attention to their individual needs as we strive to improve your child's health and wellness.
Compassionate pediatric ENT doctors and staff
Going to the doctor can be scary for children and their families. That's why we combine warm, welcoming medical offices with compassionate, friendly pediatric ENT doctors and staff to make our patients and their families as comfortable as possible. With our special blend of personal care, advanced technology and continuing education on the advances of pediatric ENT care, we maintain a commitment to our patients in every facet of our practice.
Excellence in pediatric care
When it comes to the quality of your child's care, second-best will never do, which is why it's so vital to choose the highest-quality pediatric medical and surgical team for your child's ENT care. At Rocky Mountain Pediatric ENT Associates, our ENT doctors are board-certified in otolaryngology (ENT) and head and neck surgery and have completed fellowships in pediatric otolaryngology. Everyone on our pediatric ENT care team is trained in advanced pediatric ENT care based on the most up-to-date criteria established for children, from premature infants to late adolescents.
Pediatric ENT and audiology services
In addition to our comprehensive pediatric ENT services, we provide individualized hearing healthcare to children from all ages and developmental levels. Our audiology services include an audiology department that offers pediatric hearing evaluations and rehabilitation services using evidence-based practices and state-of-the-art equipment.
Convenient online appointments
Our ongoing dedication and specialized training results in our ability to provide superior ENT care to our patients in Denver and the surrounding communities. Contact us to make an appointment today or use the "Make An Appointment Now" buttons on our providers page to book an appointment online with one of our ENT doctors.
Located on the Rocky Mountain Hospital for Children campus.
Mon - Fri: 8:00am - 4:30pm